Top Ecommerce Web Design Companies in USA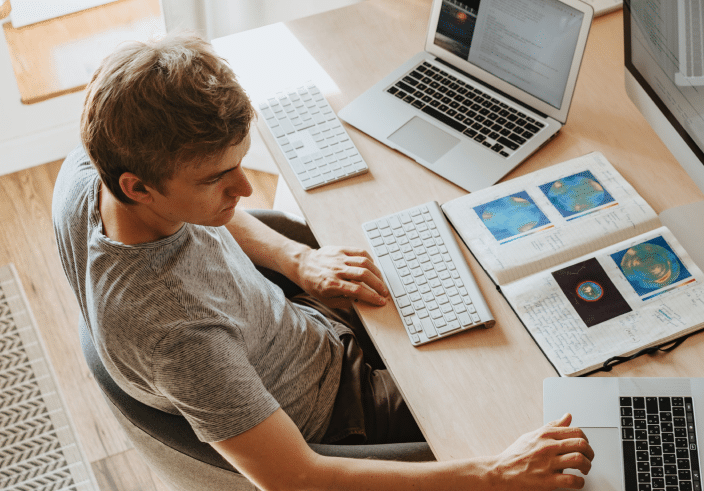 In the ever-evolving landscape of eCommerce, having a well-designed and seamlessly functioning website is essential for businesses looking to thrive in the digital realm. As the United States continues to be a hub for online commerce, partnering with the right professionals who can create, optimize, and manage your online presence is crucial. This article covers some of the top eCommerce web design companies in the USA, each bringing its unique blend of expertise and innovation.
Top 10 Ecommerce Web Design Companies in USA
#1 Blacksmith Agency – That's us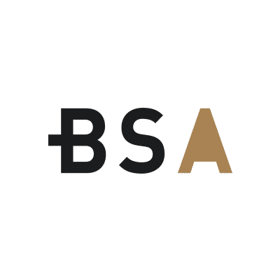 Blacksmith Agency is a boutique web design and development company that takes pride in its exceptional work ethic, integrity, and commitment to delivering quality results. Our creative approach transcends industry boundaries, with a diverse portfolio covering sectors such as SaaS, consumer goods, automotive, and more. Our service includes:
Digital Strategy (Consultative approach to analytics-driven user experience strategy, wireframing, mood boards & technical requirements)
UX/UI Design
Visual Branding (Logo ideation & brand guideline development (typography, iconography, colour, usage rules)
Marketing/eCommerce/Portal/App Development
Headquarters: New York, NY
#2 eSEOspace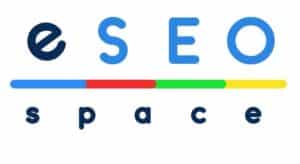 eSEOspace is a comprehensive marketing firm offering various services, including website design, public relations, social media marketing, and search engine optimization. They tailor strategies to meet your unique needs and can help you navigate the digital marketing landscape effectively.
Headquarters: San Diego, CA
#3 efelle creative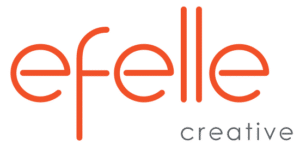 Established in 2005, efelle creative is a performance-based online marketing agency that focuses on driving revenue for its clients. With expertise in website design, eCommerce site builds, inbound marketing, branding, and more, they've built over a thousand successful websites and offer a comprehensive content management and online marketing infrastructure.
Headquarters: Seattle, WA
#4 The Future Forward Inc.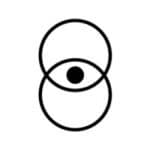 The Future Forward is a New York City-based creative agency that excels in aligning creative strategy, design, and technology. Their multidisciplinary approach enables them to thoroughly understand audiences, trends, and opportunities to help companies anticipate and adapt to shifts in culture, design, and technology.
Headquarters: Brooklyn, NY
#5 Weberous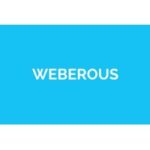 Weberous is a full-service web agency specializing in web design, branding, and marketing. They are committed to creating well-designed, fully responsive websites tailored to your needs and your customers' requirements.
Headquarters: Los Angeles, CA
#6 Studio Fox Design

Studio Fox Design excels in web design, eCommerce, WordPress development, hosting, and maintenance. Their work focuses on driving sales while ensuring trust and security. They offer in-house hosting, maintenance, and content management for an optimized online presence. Their expert team prioritizes engagement, conversion, and page speed, freeing you to run your business.
Headquarters: Dallas, TX
#7 CoSpark
CoSpark, a leading WooCommerce development agency, boasts 15 years of experience and a proven track record of success. They provide seamless eCommerce operations with enterprise-level support, effortlessly overcoming challenges. Their WooCommerce solutions encompass full-stack development, custom themes, subscriptions, plugins, integrations, AI, troubleshooting, migrations, ongoing maintenance, UI/UX audits, security, and performance optimization, as well as WooCommerce-optimized hosting solutions.
Headquarters: Irvine, CA
#8 Solid Digital
Solid Digital, a web and digital marketing agency, empowers B2B marketing teams to create award-winning websites that serve as a strong foundation for a robust digital marketing strategy. They specialize in serving industries like SaaS/Software Businesses, Healthcare, and Professional Services. Their core offerings encompass website design, digital growth consulting, web development, UX/UI, and content/SEO/PPC services.
Headquarters: Chicago, IL
#9 Three29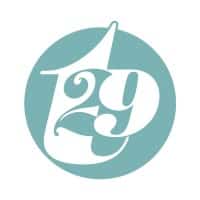 Since 2010, Three29 has been unlocking the web's potential, specializing in Web Design, Development, App Development, Geofencing, and marketing. They focus on driving impactful outcomes, helping clients achieve growth through a proven approach. They are dedicated to solving challenges, fostering audience engagement for sustained growth. With a track record in web design and development, they redefine digital landscape.
Headquarters: Roseville, CA
#10 First Pier
First Pier offers a holistic approach to eCommerce and digital Marketing, a one-stop-shop for everything from product photography to site development to shipping and everything in between. They support businesses every step of the way through accessible communication, detailed onboarding, and project documentation. First Pier specializes in Shopify development because it presents clients with a stable, feature-rich platform built for selling.
Headquarters: Portland, ME
Factors to consider while choosing an eCommerce Development Company
Choosing the right eCommerce development company is a critical decision for your business. Here are some key factors to consider before making your choice:
Experience: Look for a company with a track record of successful eCommerce projects. Experience can make a significant difference in the quality and efficiency of your website.
Portfolio: Review the company's portfolio to assess its design and development capabilities. Ensure they have experience in your industry or a similar one.
Technology Stack: Understand the technologies the company uses for eCommerce development. Ensure they align with your business requirements and future scalability.
Client Reviews: Check for client reviews and testimonials to gauge the company's reputation and customer satisfaction.
Customization: Ensure the company can tailor their services to your specific needs and not just provide cookie-cutter solutions.
Support and Maintenance: Inquire about post-launch support and maintenance services. A good eCommerce website requires ongoing updates and enhancements.
SEO and Marketing: Consider whether the company can provide SEO and digital marketing services to drive traffic and conversions to your website.
Budget: Clearly understand your budget and ensure the company can work within your financial constraints.
Communication: Effective communication is crucial. Ensure the company is responsive and easy to reach, especially if issues arise.
Security: eCommerce websites handle sensitive customer information. Verify that the company follows best practices for security and data protection.
By carefully evaluating these factors, you can make an informed decision when selecting the right eCommerce development company for your business. Reach out to us for free consultation.
Let's Work Together
Like what you see? Send us a message to get in touch!